About Hotel
Madhu Mamta Hotel and Resorts is centrally located in the heart of holy city Tarapith, West Bengal, India. Being extremely economical and budget hotel it also present luxuries and comforts for Indian and foreigner tourist. Hotel Madhu Mamta is just 2 KM from railway station and bus stand. The facilities for the guests of Hotel Madhu Mamata are at par with the best in business but of-course at very genuine rates. The facilities include AC as well as NON-AC rooms with color LCD, 24 hour hot and cold water supply, 24 hours room service, Open Air Restaurnet, Wi-Fi internet etc. Important destination place is just 10 min. away from its location.
Moreover, the fact that it is situated on the main road to Mandir and is only about 2 Kms away from Tarapith railway station. The hotel Madhu Mamata is an ideally located tourist stopover.
About Tarapith
Tarapith is a small temple town near Rampurhat in Birbhum district of the Indian state of West Bengal, known for its Tantric temple and its adjoining cremation grounds where Tantric rites are performed. The Tantric Hindu temple is dedicated to goddess Tara, a fearsome Tantric aspect of the Hindu Divine Mother the chief temples of the Goddess-oriented Shakta sect of Hinduism. Tarapith derives its name from its association as the most important center of Tara worship and her cult
Weather
In Summer : 45 C (Max) – 25 C (Min)
In winter : 22 C (Max) – 8 C (Min)
Rainy Season : July to Mid Sept, and very humid (upto 90%)
Our suggestion : Best time to come: Oct to MarchDistance from Kolkata
Getting Around
In the city you can travel by un-metered auto-rickshaws, buses, cycle-rickshaws or you can also use car cabs and car-taxi. The West Bengal Tourism Development Corporation operates regular bus service for local city tour.
Sight Seeing at Tarapit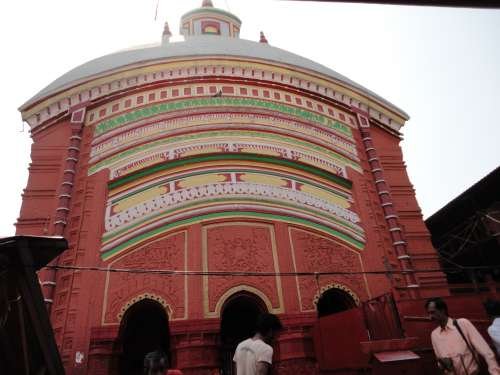 Bakreswar, Tarapith
Dakshineshwar, Tarapith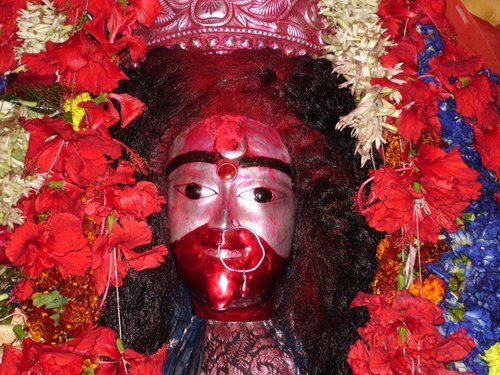 Maa Tara Temple, Tarapith
Bamdev Sangha Ashram, Tarapith
Nalhateshwari Temple, Tarapith